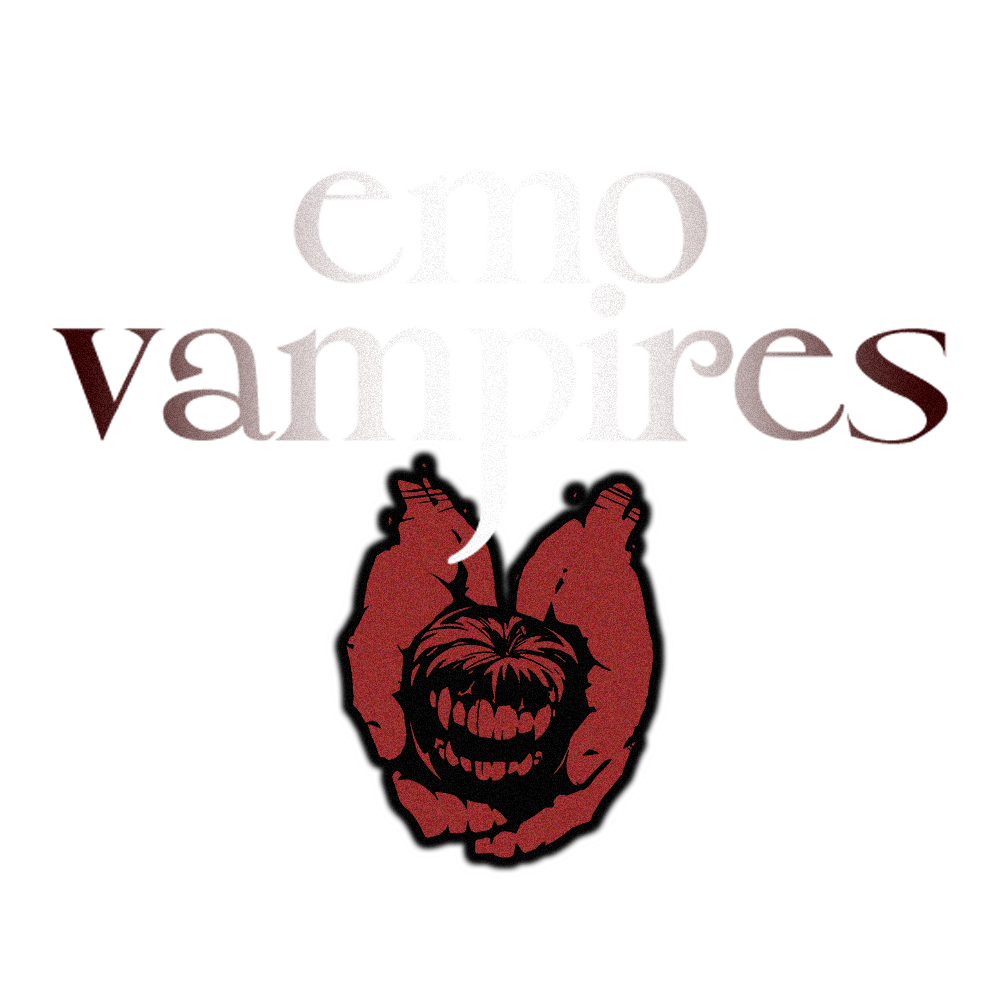 Emo Vampires
And so the lion fell in love with the lamb...
Emo Vampires is a quick, collaborative storytelling and role playing game for 3 or more people. It is envisioned to be played ironically in the world of The Twilight Saga, but can be adapted to any modern, Paranormal Romance setting involving mythical creatures and Gothic influence.
All the rules fit on a single page.
You'll need:
2d6 (two six-sided dice)
1 Game Master who narrates and guides the story
2 or more Players
Players can play as a Human or a Vampire at the start of the story, but there must be at least one of each. Through improvisation, everyone will bring to light dramatic interpersonal relationships, overlapping love triangles, and bitter family rivalries, but with one overarching challenge: Do not get caught. It is the job of the GM to bring forth challenges that make the secret more and more difficult to keep. If any Human Character discovers the identity of any Vampire through role play, the Vampire(s) must turn them willingly or kill them secretly. If either fails, the Vampire Government is called, everyone is executed, and the game ends.
But before you play!
Please discuss boundaries with your group. Because this game and genre revolves heavily around sexuality, it is extremely important to make sure everyone feels safe and that certain scenarios are avoided. The GM is ultimately responsible for reading the room and making sure all Players are having fun. There should never, ever be a non-consenting encounter of any kind in your game.
You can hear the game in action here:
The download comes with an interactive PDF in two versions; Dark for digital use, and Light for print.

Enjoy, bloodsuckers.
Download
Click download now to get access to the following files:
Emo Vampires - Light
1 MB